Celebrating the Independence Day in Grand Style
by
Dr. Jonathan Doyle
- Updated July 03, 2023
Independence Day
in the United States marks the annual celebration of nationhood. On the 4th of July, 1776, the Continental Congress passed the
Declaration of Independence
. Since then, the Fourth of July or July 4th has been designated to commemorate this passage. This year's edition will be held on Tuesday, July 4, 2023.
As fireworks light up the night sky and the nation comes together to commemorate its independence, we at Waterdrop have an exciting announcement to make. This Independence Day, we are thrilled to invite you to our highly anticipated flash sale on waterdropfilter.com! What better way to celebrate freedom than by enjoying incredible discounts and exclusive offers on our premium products? It's the perfect opportunity to upgrade your home's water filtration system and make a splash in savings. Join us as we combine the joy of Independence Day with the thrill of our flash sale, and get ready for a shopping experience like no other!
Waterdrop 4th of July Flash Sale—Unbeatable Deals and Price Match Guarantee
Mark your calendars and get ready for a sensational shopping experience! Our Independence Day flash sale will take place from July 3rd to July 4th. That's right, you have two days to explore a wide array of discounted products and take advantage of the amazing deals we have in store for you. We understand that time is of the essence, so we've condensed our flash sale into this exciting 48-hour window. Don't miss out on this limited-time opportunity to snag your favorite Waterdrop filters at unbeatable prices.
Be sure to set reminders and prepare for a shopping spree that will make your Independence Day celebrations even more memorable! With our price match guarantee, you can shop confidently during the Independence Day Flash Sale, knowing that you'll get the same incredible prices as our Waterdrop Day and Black Friday promotions. Don't wait, start shopping early and enjoy the benefits without any worries. It's time to seize the opportunity and make the most of this exciting event!
G3P800 Remineralization RO System—Available at Only $718.99
As an upgraded version of the popular G3 model, this tankless RO system brings a new level of innovation to water filtration.
The Waterdrop G3P800 is equipped with an advanced LED chip, which effectively reduces up to 99.9% of bacteria and viruses found in tap water. Unlike traditional mercury UV sterilizers, the LED material in our filter system is safer and more energy-efficient. With its cutting-edge technology, you can enjoy peace of mind knowing that your water is purified and safe for consumption.
But that's not all. Our Remineralization Filter, designed with PCC (Precipitation Calcium Carbonate) technology, activates the crystal structure of minerals and simulates the formation mechanism of mineral springs. It adds 18 different natural minerals and trace elements, including calcium, magnesium, strontium, and more, back into the filtered water. The result? Better tasting water that not only quenches your thirst but also nourishes your body with essential minerals.
During the Flash sale period, customers will be delighted to discover that they can enjoy a whopping $300 discount on the G3P800 Remineralization RO System. This incredible offer presents a fantastic opportunity to upgrade your water filtration system at an unbeatable price.
Don't Miss Out on $140 Off: Introducing the Waterdrop A1 RO Water Cooler Dispenser
Waterdrop is thrilled to introduce our brand new product, the Waterdrop A1 RO Water Cooler Dispenser, just in time for the Independence Day Flash Sale! Designed to meet your demand for safe, refreshingly cold water and precise hot water, this countertop water system is a game-changer in home hydration.
One of the standout features of the Waterdrop A1 is its state-of-the-art
refrigerator-grade compressor for cooling
. This cutting-edge technology guarantees optimal performance and reliability, ensuring that your cold water is consistently refreshing, even during the hottest summer days. Say goodbye to lukewarm water and embrace the perfect coolness that quenches your thirst.
During the Independence Day Flash Sale, you can enjoy a fantastic $140 off the Waterdrop A1 RO Water Cooler Dispenser. This unbeatable offer allows you to bring home this top-of-the-line countertop water system at an incredible price. Experience the benefits of advanced purification, cooling technology, and unmatched convenience, all while enjoying significant savings.
Waterdrop K6 Remineralization Instant Hot RO System: Purify, Customize, and Save $240
Experience the pinnacle of water filtration with the Waterdrop K6 Remineralization Instant Hot RO System, now available at an incredible $240 off during our flash sale. This advanced system combines cutting-edge technology with user-friendly features to deliver a purified, personalized, and cost-effective hydration experience.
The Waterdrop K6 features an efficient 5-in-1 filter unit, comprising a carbon block, carbon fiber, RO membrane, and two layers of PP cotton. This powerful combination ensures a layer-by-layer filtration process, effectively reducing contaminants like PFAS, fluoride, heavy metals, and more. Each drop of hot water from the system is purified, providing you with a healthier and refreshing experience.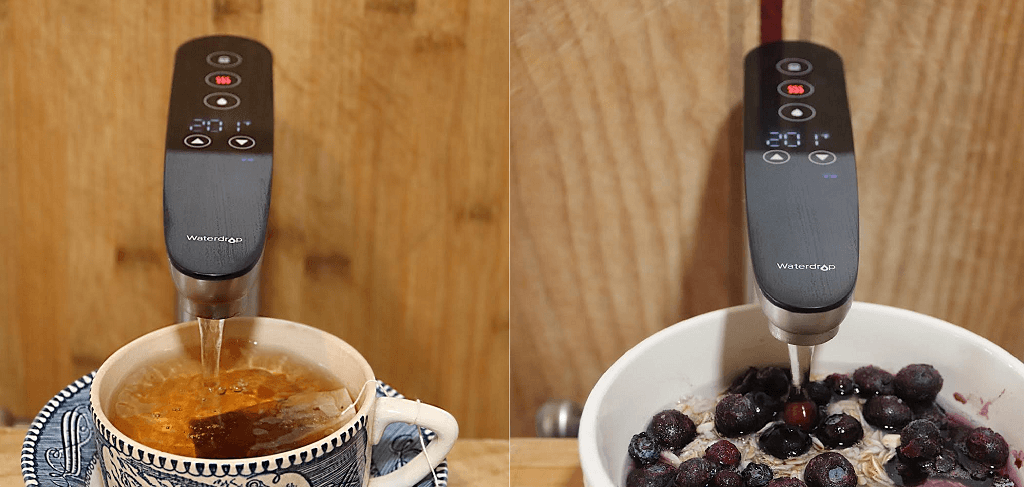 Designed with user convenience in mind, the K6 boasts a smart digital display faucet. This intuitive faucet not only provides real-time information such as the TDS level and filter condition but also allows you to customize the temperature to your preference. Whether you're cooking, making coffee, or preparing oatmeal, the step-less temperature change between 104℉ and 203℉ ensures you have hot water at the perfect temperature for any task.
Waterdrop G3P600 Remineralization RO System: Experience Premium Filtration, Save $110
We are thrilled to present the Waterdrop G3P600 Remineralization RO System, a cutting-edge product launched earlier this year. And now, during our flash sale, you can enjoy an incredible $110 off, making it available at the special price of $449. Elevate your water filtration experience and embrace the numerous benefits of remineralized water.
An efficient three-stage filter setup handles the filtration performance of the Waterdrop G3 series. This comprises a CF filter, a CB filter, and a RO filter.
The 3-in-1 composite CF filter uses Sri Lankan coconut shell carbon block to effectively remove odor, taste, chlorine, solids, rust, sand, and other impurities in water. The water then moves to the CB water filter, where taste improvement happens without using chemicals. The advanced composite filtration technology of the reverse osmosis filter with a pore size of 0.0001 micrometers ensures an efficient interception of most harmful contaminants. Overall, we have an 8-stage deep filtration in the G3 series RO system that always provides you with premium filtered water.
The remineralization feature of this set is equally important. By restoring essential minerals such as potassium, sodium, magnesium, and calcium to the filtered water, you can reap numerous benefits.
But the Savings Don't Stop There! —1.5X Waterdrop Rewards Points is Waiting for You
During the Independence Day flash sale, not only can you enjoy fantastic discounts on our featured products, but we have an exclusive offer to sweeten the deal even further. For every purchase of the aforementioned 4 products, you will earn 1.5X
Waterdrop Rewards
Points.
Under normal circumstances, each dollar spent earns you 10 points. However, during the Independence Day flash sale, every dollar you spend on these products will earn you 15 points. That means you'll be accumulating points at an accelerated rate, bringing you closer to exciting rewards.
Don't underestimate the value of Waterdrop Rewards points! Our points not only allow you to redeem coupons but also a wide range of products. From water filtration systems to accessories, you have the flexibility to choose how you want to use your points.
For more details on how to use Waterdrop Rewards points, check the blog: Waterdrop Rewards: Your Key to Unlock Extraordinary Savings
Unleash the Power of Points with Limited Redemption Offer
From July 3rd to July 10th, we have an exclusive limited-time offer for our valued customers. In addition to the incredible discounts on our products, we are also introducing a limited redemption opportunity for
Waterdrop Rewards Points
.
Under normal circumstances, every 1000 points can be redeemed for a $3 discount. However, during the flash sale, we are enhancing the value of your points with the following exciting offers:

As you earn more points, the value of the coupon you can redeem increases. Would you like to explore additional ways to earn Waterdrop Rewards? Click
here
to learn more.
Take advantage of this unique opportunity to maximize your savings while acquiring top-of-the-line water filtration systems. Shop during the Independence Day flash sale, earn points, and redeem them for significant discounts on your purchases. Upgrade your water experience, enjoy unrivaled savings, and be one of the lucky customers to benefit from our limited redemption offers.
The Best Way To Celebrate The Independence Day
There are a few exciting ways to mark Independence Day in the United States.
Fireworks Show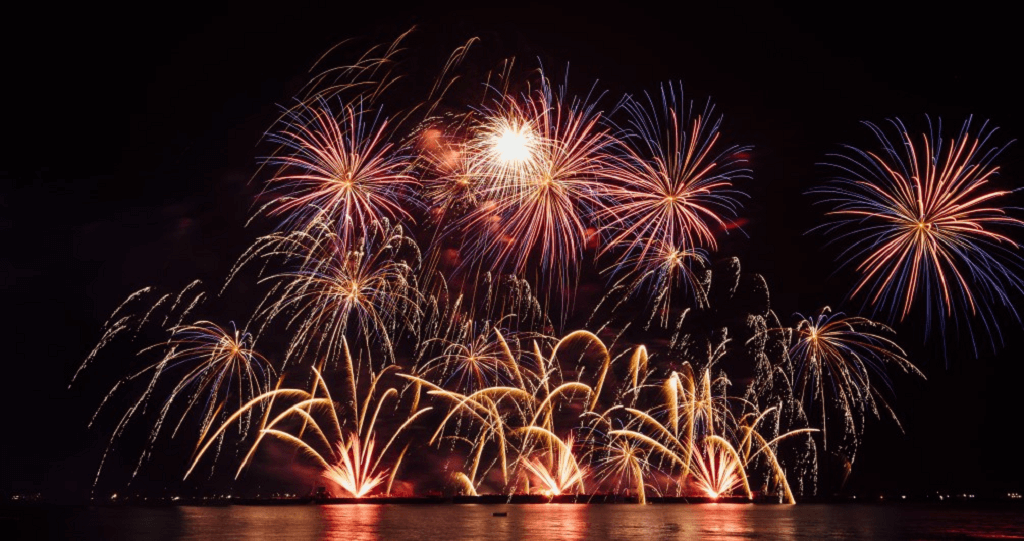 The fireworks display tops the list of the top Independence Day celebrations. From the north to the west, from Los Angeles to New York, and in every other major American city, grand fireworks are on display to entertain everyone. Once it gets dark, the Statue of Liberty, the Golden Gate Bridge, is illuminated by exciting fireworks. These are always beautiful sights to behold, and as a participant, it strengthens your understanding and love for the national culture.
Fireworks Show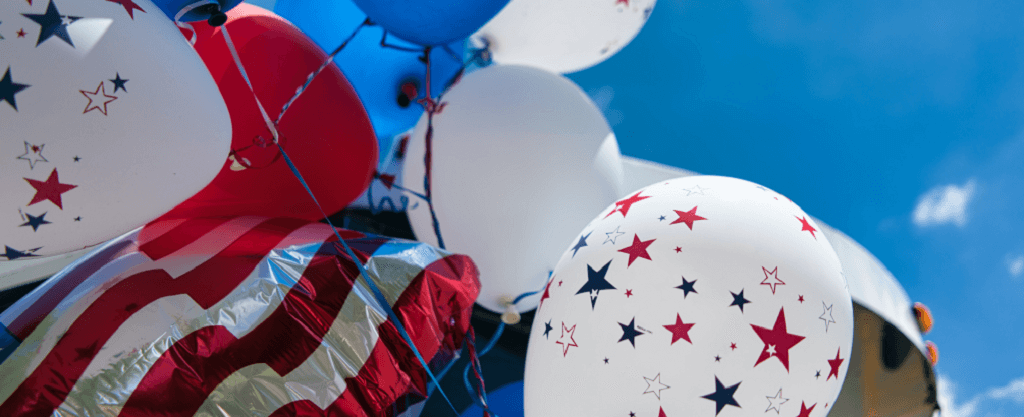 You can never miss the American-colored themed costumes during Independence Day celebrations because they are everywhere. You will see them on the streets, evident in building decorations, vehicle brandings, and even personal clothing. The Stars and Stripe's incarnations are the official uniform design for this day. The parade is the icing on the cake, with make-up parade songs and dances and the mighty team creating an entirely gorgeous scene.
Food Feast
Strawberry sales are known to peak during July and August in America. That is why strawberry desserts are everywhere in the summer. Of course, independence Day celebrations are not complete without the strawberry shortcake. Everyone looks forward to having a bite of this delicious food.
Sing Songs
Shopping Carnival
Shopping is another enjoyable way to celebrate Independence Day in the United States. Amazing discounts await shoppers at major department stores just for the celebrations. These discounts rival what Black Friday deals offer. Waterdrop is not left out – you can check out amazing Independence Day discounts here.
Conclusion
Independence Day is not only a time for celebrations but also a great opportunity to secure significant savings on your purchases. Waterdrop is thrilled to participate in the festivities by offering exciting discounts on a wide range of products, including our advanced water filtration systems.
Make the most of this occasion and take advantage of Waterdrop's Independence Day Flash Sales to protect yourself and your family from the dangers of contaminated water. Upgrade your water filtration and enjoy clean, pure drinking water that promotes your health and well-being.
Don't miss out on this chance to make thoughtful purchases during the upcoming Fourth of July commemorations. Celebrate with Waterdrop and create a safer environment for yourself and your loved ones.
Cheers to a happy and healthy Independence Day!